Everyone in this world is addicted to something or the other, some are good and most are bad, but what's more important is restricting that practice when you come to know it not worth the effort that you put in. So was my habit of playing video games until a few years ago, just like any other kid/teenager or now-a-days even adults. Comparitively though my play hours were less than my classmates or my cousins, I surely did over play. Let's see why I realised that was it dangerous and had to restrict myself.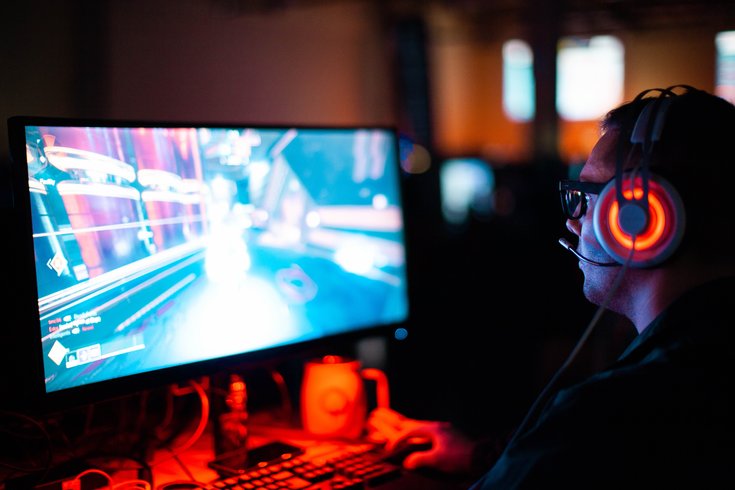 I have been that kid who grew up in a time period when it was the begining of development of games. I have played the early Mario games to the present day PUBG and Black Ops 4. The transistion from every game to the other was astonishing and it still is. The better it got with its features the more people, especially kids, had been drawn under the gaming community and I was one among them. But I too did realise that these games that provided me with so much fun and kept me engagaing practically did nothing at all at the end of the day. I was busy doing an activity that did not provide me any worthy reward of payback and for anyone who are addicted to games except that you wish to pursue gaming as a career. Globally, not even 2% of people who play games pursue them as their career. Obiviously games are a great entertainment, but getting addicted to it, forgetting our destiny and failing to work towards it will sure lead to a failure which will be very hard for a rebound.
Also I am very much aware you all will know the health issues that we will suffer in case we over do gaming but still we stick on to that, probably that's why it's called an addiction, as much as to drugs, drinking and smoking. But there is one much different thing I wish to share. To all those who think that the professional streamers who are playing games and streaming them live for over 10 hours a day too will have to suffer in case it's going to create health issues, you might be wrong, because they carry out activities to relax both the body and the soul ( I too was in awe when I came to know that they are taking  precautive measures to safe guard their health, but YES, they are doing it, just like any celebrity who pose for a product in ads never use them. ) I am not sure whether every streamer does this, but I have seen the interview scripts of few where they have mentioned that after a stream of 10 hours or so the first thing that they do is take a nap for 1.5 – 2 hours. Then they play some outdoor games or atleast do something that makes them sweat and meet real life people to have a chat. And every mornings they used to energise themselves either by jogging, swimmimg, yoga, jumba dance,etc.
You might wonder why I have stated what they are doing and what good could these do to them, well then here you go and all of them proven to be practically proven to be helpful, the 2 hours of nap is for complete restoration and distribution of energy, that is. to regularlise the metabolic activities of the body and also as a rest, especially for the eyes and the brain. The human body has to sweat in order to remove away the waste and to keep the body functional. As of for a normal kid/teenager who is still in middle/high school, they still have to decide their passion, set their destiny and work for it. Also, their life is never like the streamers, every day routine would be like, waking up in the morning, attend school, after returning home play all through until it's late night and then again back to school the next day. So where exactly is there time to relax, spend time with real life people and do stuffs that were going to prove more value in the later part of their life. These are those people who were as game addicted kids, are most vulnerable preys in the real world.
And when it comes to the reason for the chat with real life people, it's something deep and psychological. What the experts say is that, game addiction makes people most prone to psychological disorders than other health issues. This is because with the world being so competitive and rugged the most important survival factor is the courage to face difficulties. In any game for this matter, what actually happens is that a character is being controlled by us, it does what we ask it to do, there is no one else to question us but that's not the true world, what happens in games are just virtual. A survey in California results are so shocking because as much as 88% of children in high school who regularly play games do not even have the courage to ask a stranger for an address and do other simple activites. Confining oneself into a room and playing all through the day earns us only the reward of cowardice. Also many lack the face to face talking, people find it easy to text or even speak over phone but are never comfortable in meeting and more over with voice overs being possible especially in battle royale games, people find it easy to communicate to some unknown person because we will never have to worry whether we are hurting them or not but such a thing never works with people who we care about or who cares for us.
However, I do not complain about all games, there are games that can improve the thinking capabilty like detective games, puzzles, etc., but I never ventured into those as I probably know that no one playsthem and if anyone loves playing such games then they do not require anything I have written above as they are already in the right path !!! Limited playing time and focussing more on what leads the way to our destiny and working towards it to uplift our lives in the real world rather trying to rank up/level up in a game is all that is needed to have a blissful life.